The International Dangerous Goods & Containers Association - Conferences
XIII International Conference «Multi-modal transportation of dangerous goods»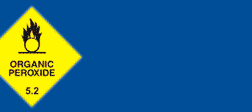 On 23 and 24 March 2017, the International Dangerous Goods & Containers Association (IDGCA) and the International Staff Training Centre (ISTC), acting in a capacity of Conference Operator, will hold the XIII International Conference under a general title «Multi-modal transportation of dangerous goods». The Conference will be held in Saint-Petersburg in the business premises of the «Azimuth» Hotel.
The annual Conference «Multi-modal transportation of dangerous goods» is a unique forum in Russia and CIS States for discussing most vital and urgent issues related to the production, transport and storage of dangerous goods, and legal regulation in this sphere. The main purpose of the Conference consists in establishing an open dialogue between business and authority representatives, removal of unnecessary administrative barriers and enhancement of safety, as well as comprehensive professional assessment of implementation quality of international conventions, standards, regulations and legal acts currently in effect, which regulate activities related to the carriage of dangerous goods by all transport modes, and establishment of fair competition conditions at the transport service market.
The scope of the Conference provides for a possibility of getting acquainted with the recent outcome of activities of international organizations on the development and implementation into the business environment of international legal instruments, standards and rules regulating carriage of dangerous goods and containers by all modes of transport. The XIII Conference will be held with support by the ECOSOC Committee of Experts on the Transport of Dangerous Goods and on the Globally Harmonized System of Classification and Labelling of Chemicals (GHS). Participation of representatives of federal and regional authorities, heads of companies and organizations of transport industry, managers of sea and river ports, terminals, railroads, road vehicle companies, cargo shippers, freight forwarders, manufacturers of transport equipment and other specialists concerned, is planned in the Conference.
Organizers of the Conference would like to note that the enforcement practice currently adopted in Russia and CIS States for the carriage of dangerous goods, including certification of means of package and packaging, is not adequately supported by national legislative acts, which gives rise to differing interpretations of international instruments by authorities and business communities. To develop suitable recommendations for the authorities and business in order to look for reasonable solutions, it is planned to discuss at the Conference typical situations taking place in real life.
Interim Programme of the XIII International Conference enclosed herewith.
International exhibition of transportation, logistics and customs services, technical means and warehouse technologies «TransBaltic»
«TransBaltic» is the only one in the North-West Russia International exhibition, which presents transportation, logistics and customs services, technical means and warehouse technologies at one site and will be held On 30 November – 2 December, 2016 at the International Conventional & Exhibition Centre EXPOFORUM, St. Petersburg, Russia.
Participation in the exhibition will give exhibitors the opportunity to find new customers and increase sales of products or services in the Baltic region.
Visitors at the exhibition «TransBaltic» will be able to get acquainted with complex proposals in the field of transport and logistics; to find effective solutions to the issues of logistics and cost optimization for the delivery and storage of goods; get expert advice in the field of logistics and customs practices; to negotiate with providers of services and equipment.
St. Petersburg is located on the crossroads of major freight traffic flows and most of the Russian exports and imports are passing through it. New exhibition reflects special aspects of Baltic region's transport infrastructure for which the logistics is a very important direction of development due to its geographical position. «TransBaltic» is a unique platform for the exchange of experiences gained in this field.
«TransBaltic» enters the portfolio of transport exhibitions of ITE Group alongside with TransRussia (Moscow), TransSiberia (Novosibirsk), TransUkraine (Kiev), TransCaspian (Baku), TransUzbekistan (Tashkent), TransitKazakhstan (Astana), TransAsia (Singapore), TransPoland (Warsaw).
Details of the exhibition are presented at the www.transbaltic-expo.ru.
Supply Chain Workshop – Raising the bar in Supply Chain Safety & Compliance
On 26th of May 2016, in Durban (South Africa) will take place Supply Chain Workshop related to the raising the bar in Supply Chain Safety & Compliance, organized by Responsible Packaging Management Association of South Africa (RPMASA) with whom IDGCA has a memorandum of agreement. Among other issues at the seminar will be discussed following:
The IMO / ILO /UNECE Code of Practice for container packing and securing contents, November 2014 revision;
IMO Regulation under SOLAS for 3rd party Container Weight verification which comes into effect on 1 July 2016;
Dangerous goods Supply Chain Issues;
Insurance issues.
Terms of participation are available on RPMASA web-site and via email info@rpmasa.org.za.
In the first ten days of October, 2014 International Dangerous Goods and Containers Association (IDGCA) holds XIII International Conference "Intermodal transportation of dangerous goods" in Saint-Petersburg.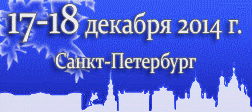 International Dangerous Goods and Containers Association (IDGCA) invites managers and specialists of Russian and foreign companies, customs officers, supervisory and oversight structures officers, managers and employees of insurance companies, as well as all interested entities and persons to the XIII International Conference "Intermodal transportation of dangerous goods".
To get more information on the conference and on the conditions of participation, please, call us: +7 (812) 421-54-51, +7 (812) 421-57-17, +7 (812) 740-20-19, as well as you can contact us by e-mail istc@idgca.org, info@idgca.org.
We invite you to participate in the conference!